I had the pleasure of getting to know so many new iron casters on my recent visit to Colorado Mesa University, Grand Junction, Colorado. It was great to spend some time with Araan Schmidt, his students and colleagues. Thanks also to Joe Short for coming in from Denver to help out with the pour.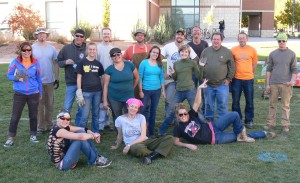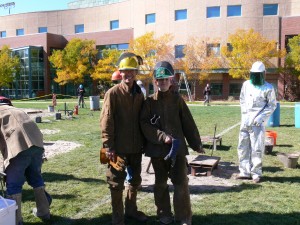 Criterion, Colorado Mesa University
thecrite.com
October 21st, 2013
"Pournography: CMU art program hosts iron pour demonstration with CU-Denver professor" written by Chris Clark, Features Editor
http://thecrite.com/home/wp-content/uploads/2013/10/Page-8color.pdf
Araan also invited me to exhibit at the CMU Art Gallery. This is where the second half of The Alphabet of Artifacts exhibited. Part-one (A through M) of this personal scientific catalogue occurred in April/May 2013 at EDGE Gallery in Denver, Colorado. The exhibition at the Art Gallery in Colorado Mesa University covered N through Z, the second half of the alphabet.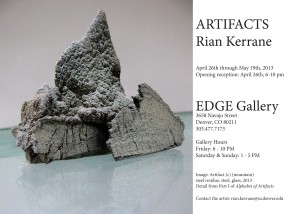 In Alphabet of Artifacts, cast forms, found objects and paraphernalia from decades of sculptural practice are presented on thirteen steel and glass tables. The total of twenty-six items selected from my studio include relics, objets d'art, manufactured articles, and other human-made artifacts. This self-critique juxtaposes partial and intimate small casts that span twenty years of research along with significant found objects. Alphabet of Artifacts presents ideas and forms that have persisted subconsciously, returning year after year in various forms. The massive tables and gallery context acknowledge and formalize the importance of these objects and motifs to my creative process.
Numbering and labeling provide method and systematic authority. I am exploring the smallest semantically distinctive units in my creative process, looking back over my shoulder as I continue to accrue and construct yet more objects and works. Using the gallery as a vitrine and dissecting table, Alphabet of Artifacts is both a catalogue of treasured detritus and a means of self-critique.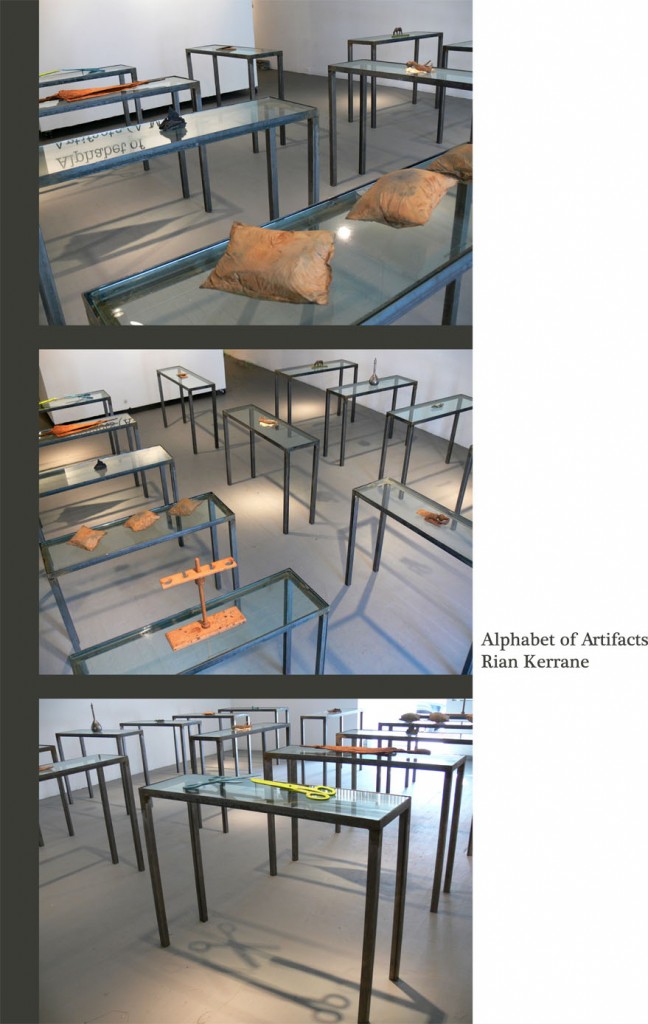 Ray Mark Rinaldi from The Denver Post had this to say about the show at EDGE…
Sculpture artist Rian Kerrane exhibits works in "Alphabet of Artifacts" at Edge Gallery – By The Denver Post
http://www.denverpost.com/entertainment/ci_23151435/art-artifacts-from-an-internal-catalog?source=email